May 20, 2016
Posted by:

admin1

Category: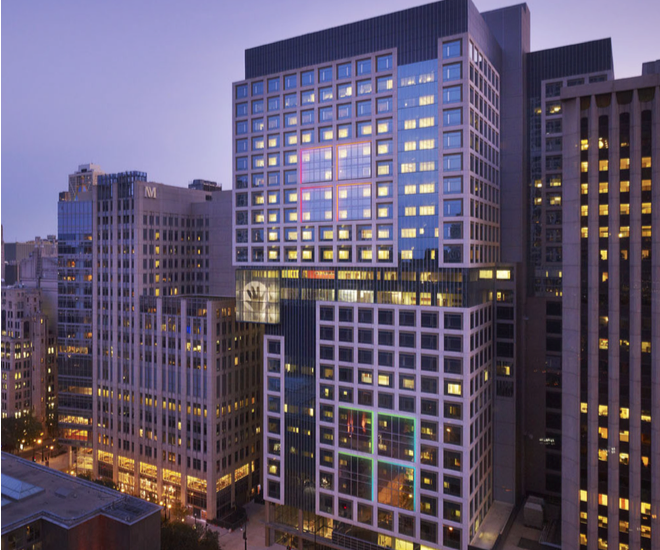 CLIENT | Children's Memorial
LOCATION | 225 E. Chicago Avenue Chicago, IL 60611
GENERAL CONTRACTOR | Mortenson Power
START DATE | Spring 2008
DATE COMPLETED | Spring 2012
PROJECT MANAGER | Phaedra M. Leslie
PROJECT DESCRIPTION
In 2008, Children's Memorial Hospital began construction on a new state-of-the-art hospital to better allow the staff to meet the growing demand for pediatric specialty services with 276 private rooms for children and their families. Each room is estimated to be 290 square feet. This more than doubles the space that was previously available for each bed in the existing semi-private rooms and allows for more technology at the bedside, increasing effective capacity by 30%. The new hospital also increases the number of beds for intensive care services from 90 to 120 and the number of procedure suites from 20 to 25, enabling the Hospital to accommodate the increased demand for these services. It will also accommodate all faculty offices and will provide for a 30 percent increase in faculty growth.
TARGET GROUP PRODUCTS AND SERVICES
Outreach & Outreach
Conferences Reporting
Local Hiring Program
Payroll Services
PROJECT GOALS & ACHIEVEMENTS
No required MWBE goals
$100,000,000 goal for Children's Memorial Hospital was established, similar to goal established for Prentiss Women's Hospital ($121,000 achieved)
As a result of the head counts collected on 25 site visits, approximately 60% of the total workforce was minority