May 20, 2016
Posted by:

admin1

Category: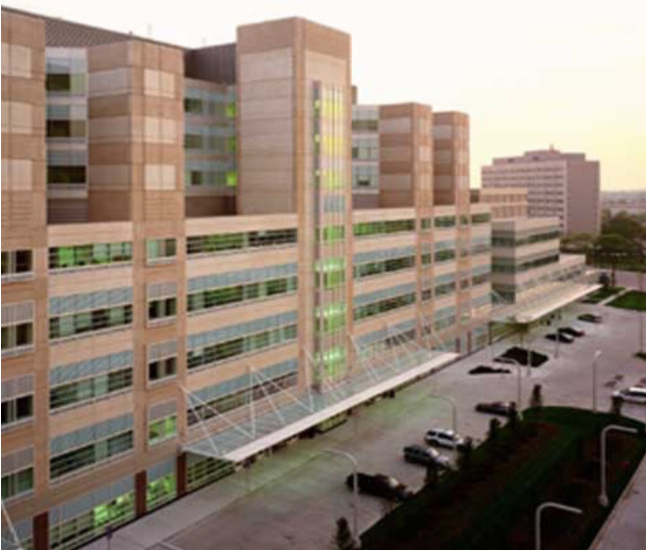 CLIENT | Cook County
LOCATION | 1969 W Ogden Ave Chicago, IL 60612
GENERAL CONTRACTOR |
START DATE |
DATE COMPLETED | 2002
PROJECT MANAGER | Jackie Pope
PROJECT DESCRIPTION
The John H. Stroger Jr. Hospital is now the flagship of the Cook County Health & Hospitals System located in the near west side
of Chicago in the Medical Center District with immediate neighboring hospitals including Rush Presbyterian, University of Illinois Hospital, and Jesse Brown. Consisting of 9 levels, the hospital is anchored by 464 beds ranging from medical/surgical, obstetrics, and pediatrics to intensive care, neonatal intensive care, and burns. The total cost of the hospital was $551 million and the building now serves as a teaching hospital providing a variety of services as it is home to 300 attending physicians and more than 400 medical residents and fellows.
TARGET GROUP PRODUCTS AND SERVICES
Outreach & Outreach Conferences
Local Hiring Program
Payroll Services
Local Business Directory
Diversity Program
Economic Impact Study
Compliance and Monitoring
Budget Analysis
Capacity Study
Program Development & Implementation
PROJECT GOALS & ACHIEVEMENTS
30% MBE (37.1% achieved)
10% WBE (13.09% achieved)
$111,972,360 contracts awarded to MBE/WBE firms
69% of all hours worked by Cook County Residents
50 Cook County residents hired by contacts on site
21 Cook County residents placed into construction apprenticeship programs