May 2, 2016
Posted by:

admin1

Category: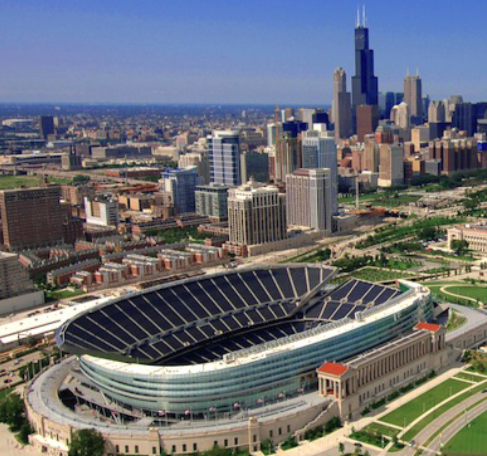 CLIENT | The Chicago Bears
LOCATION | 1410 Museum Campus Drive Chicago, IL 60605
GENERAL CONTRACTOR | Turner Construction Company
START DATE | April 2001 DATE COMPLETED | 2003
PROJECT MANAGER | Jeffrey Singer
PROJECT DESCRIPTION
In 2000, the Chicago Bears announced that Soldier Field would be completely renovated and expanded as part of Chicago's Lakefront Improvement Plan. As part of a $365 million reconstruction project the majority of Soldier Field was demolished with the exception of the exterior. The new arena has around 66,000 seats, overall improved seating, an enlarged concourse, two video-boards, 8,000 club seats and 133 luxury suites. To preserve Soldier Field, the classic colonnades were saved intact as a lasting monument to its glorious past and a 250-foot granite-wall sculpture serves as a memorial to the men and women who served in the armed forces.
TARGET GROUP PRODUCTS AND SERVICES
Outreach & Outreach Conferences
Reporting
Local Hiring Program
Diversity Program
Economic Impact Study
Compliance and Monitoring
Budget Analysis
Site Monitoring/Visits
Program Development & Implementation
PROJECT GOALS & ACHIEVEMENTS
– A total of $118,253,385.50 were committed to MBE contractors (30.20% of the total)
– A total of $27,238,410.57 were committed to WBE contractors (6.96% of the total) – Over 70% of all dollars awarded ($390 million) went to over 285 Illinois firms.
– 38.4% of the 1,351,270 hours were worked by minorities
– 3.3% of the 1,351,270 hours were worked by women
– 98 people were hired by contractors on site as either skilled trade workers, laborers, or apprentice sponsorships