May 2, 2016
Posted by:

admin1

Category: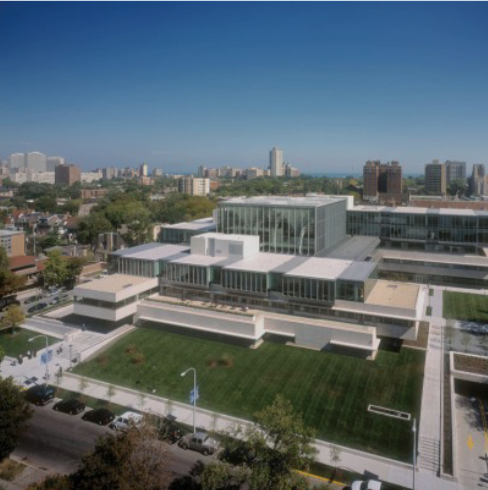 CLIENT | The University of Chicago
LOCATION | 5807 S Woodlawn Avenue Chicago, IL 60637
GENERAL CONTRACTOR |
START DATE |
DATE COMPLETED | Graduate School: Fall 2004
Research Building: 2005 PROJECT MANAGER | Edward Diaz
PROJECT DESCRIPTION
The University of Chicago is always working to improve its campus; at any given time, the Capital Project Delivery team oversees more than 100 projects, from small-scale renovations to multi-million dollar new construction. The University's new Graduate School of Business is located in Hyde Park and is approximately 400,000 gross sq ft. The new Research Building is an interdisciplinary research facility housing diverse types of laboratories and support spaces in the scientific disciplines of chemistry, physics, and biology. The building is 427,000 gross sq ft with five above-grade levels and two below-grade levels.
TARGET GROUP PRODUCTS AND SERVICES
Outreach & Outreach Conferences
Reporting
Local Hiring Program
Payroll Services
Economic Impact Study
Complience And Monitoring
Capacity Study
Program Development & Implementation
Contractor Commitment Meetings
PROJECT GOALS & ACHIEVEMENTS
Grad School Of Business
Research Building